At Rachel By Robin, we create customized apparel, with a brand emphasis on the camoflauge BDU shirts used by the US military in the 2000s. We alter the now called "jackets" to your mood, personality, and general style.
Our shoppers benefit from our low prices based on the fact that the jackets are produced from a consignment inventory. Whereas one jacket may have a bit of character, another may be practically new. The preloved concept allows for the buyer to get a customizable product at a reasonable price. Contact us to start shopping today!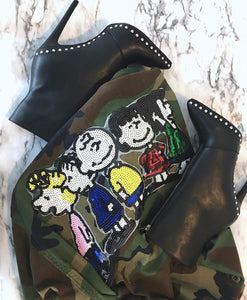 Endless Styling Options
Pair your camo with a stiletto boot and leggings for a nite out! Throw on a classic white tee and distressed jeans to dress it down. Add a belt and a leather skirt for a chic look...either way you've got options.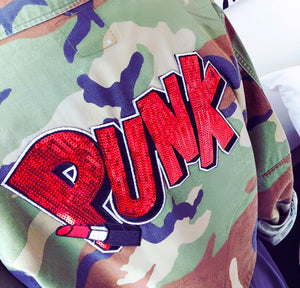 Patches that Match Your Personality
Whether you're an angel that needs wings or a rebel that wants to standout in a crowd - there's a patch for you. Browse our selection of patches which includes large sequined gold wings, emoji faces, political phrases, pop culture icons, music, and beauty. Ask to see our collection of patches to start customizing your jacket.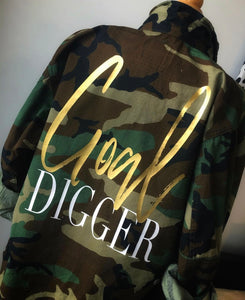 Make A Statement
Got something to say? Express it on the back of your jacket because you're a walking billboard! Whether it's your brand logo, a quote you've spotted, or something you strongly believe. The jacket is your canvas!