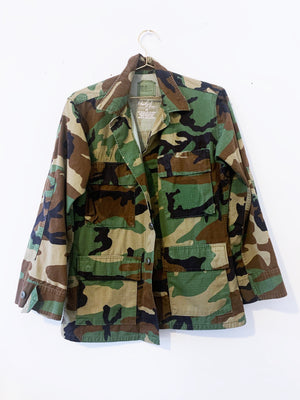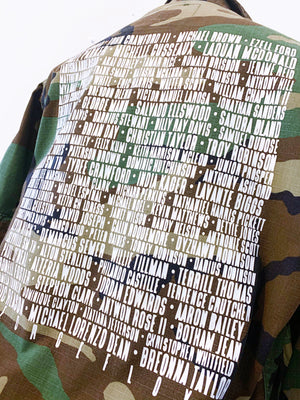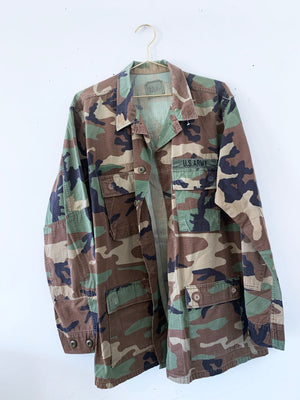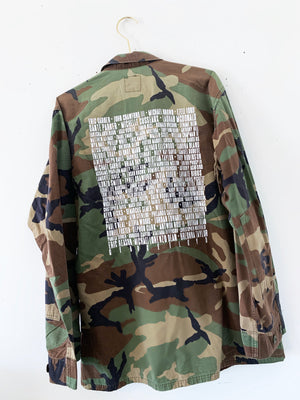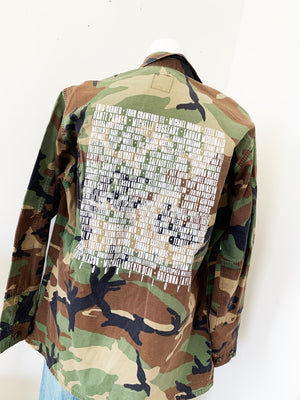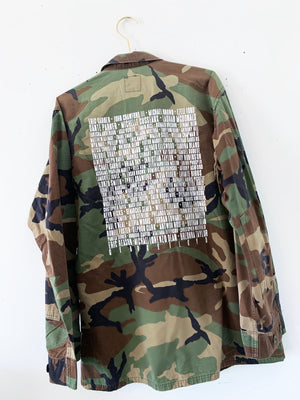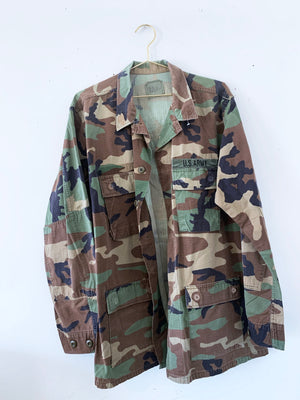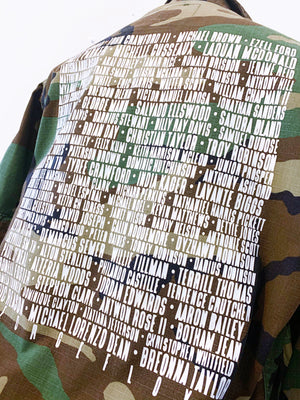 Enough
The rate at which black Americans are killed by police is more than twice as high as the rate for white Americans. This is a non-comprehensive list of deaths at the hands of police in the U.S. since Eric Garner's death in July 2014.
Enough is enough.
MATERIAL: canvas cotton
Color: olive, tan, brown Camo
Condition: good vintage, mid-dark wash, jacket has preloved flaws...THIS IS A THRIFTED JACKET. Not all will look the same. Previous patches and regalia have been removed.